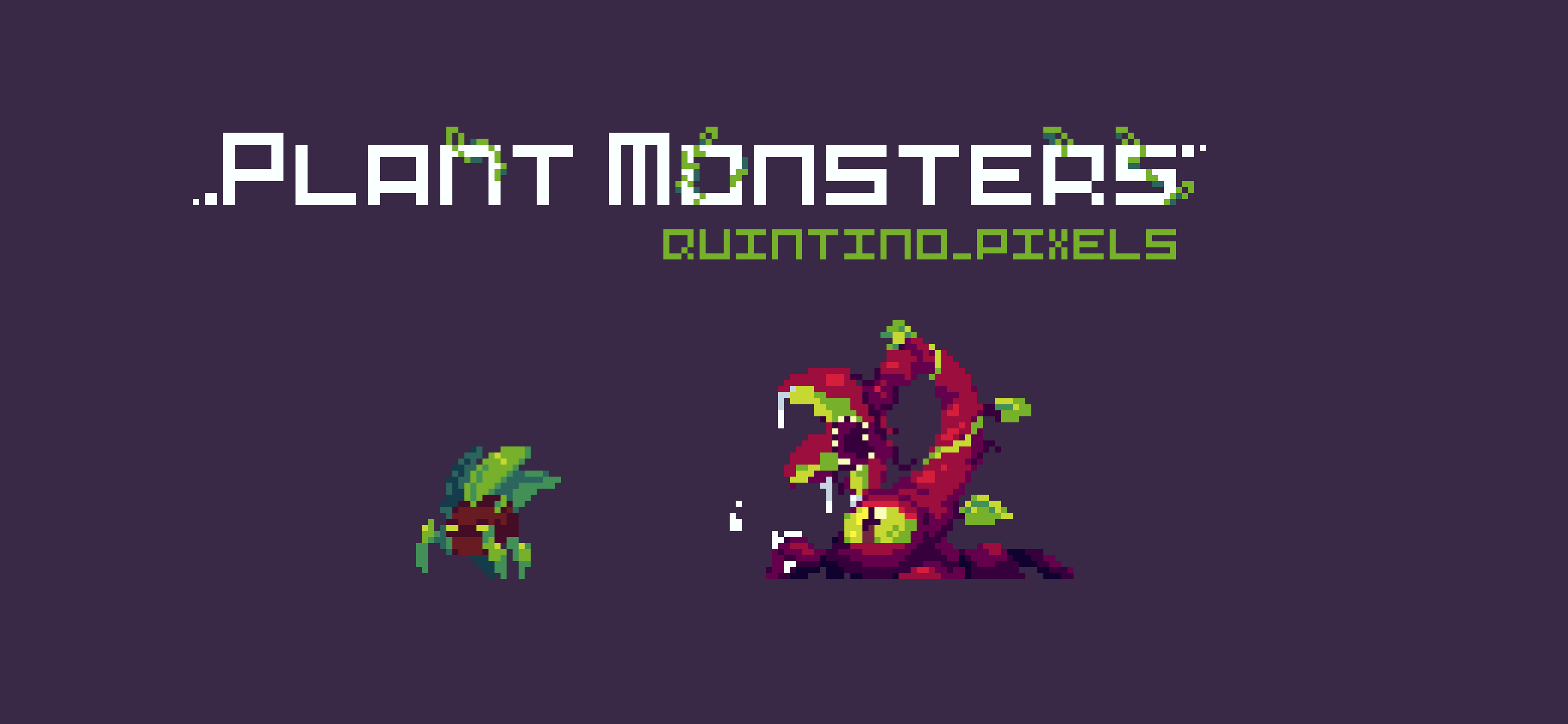 Animated Plant Monsters
Comments
Log in with itch.io to leave a comment.
I am using your monsters in my game demo. Take a look if you are intereseted ;)
Great animation and interesting characters!
Great animations and cool enemies!
You should make more characters :O)
Hello! Thanks for asset that is amazing! !
I saw it for two dollars and now it's three. I'm sad to see expected :(
I usually increase the price after a couple of days o release. But made it U$2 again :D
Don't short change yourself... your time is valuable. Price it for what you think it is worth.
Thanks I already bought it. I hope you can continue sharing more similar sets
Great pixel art! Purchased! :)
Spitter plant is crazy. Definitly using it with some modifications.
Two dollars bro? Insta-buy :)